Based on the book "Skull Island" By Martin Taylor and Duncan Smith

The Princess and the Pirates Show Poster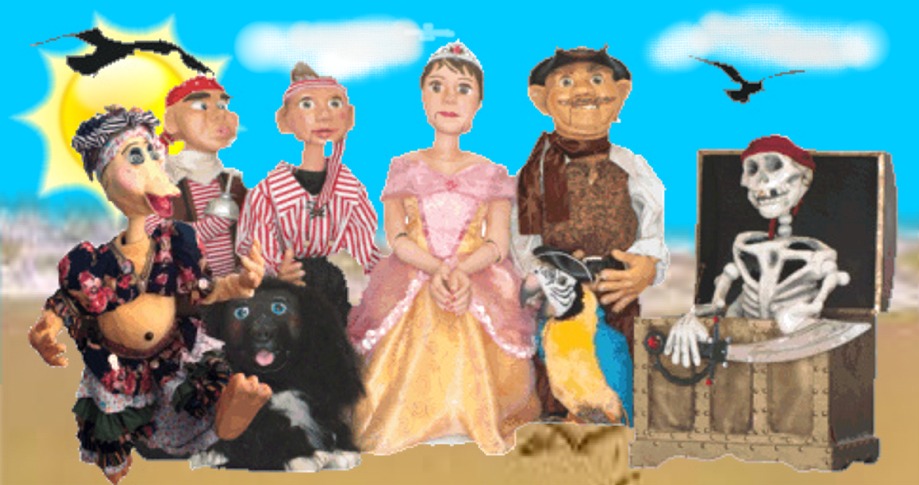 irate Jack Cannonball locks up Princess Rachel on Skull Island. To free the Princess, her brother John, his trusty pirate dog Treasure , and his pirate friends, have to get Cannonball to laugh!
Polly the Parrot narrates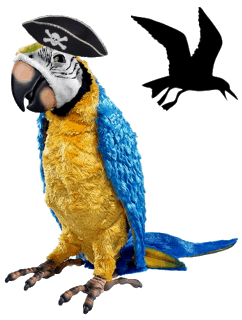 the pirate adventure, and keeps the pirate jokes coming! His favorite joke? "What kind of cookies do pirates like to eat most? Ships ahoy!"
There are pirates up to all sorts of mischief. Skeleton pirate Davey Bones dances his bones off. Happy juggles cannon balls. Spanish Pirate Burbuja blows bubbles. Pirate Shorty walks on stilts.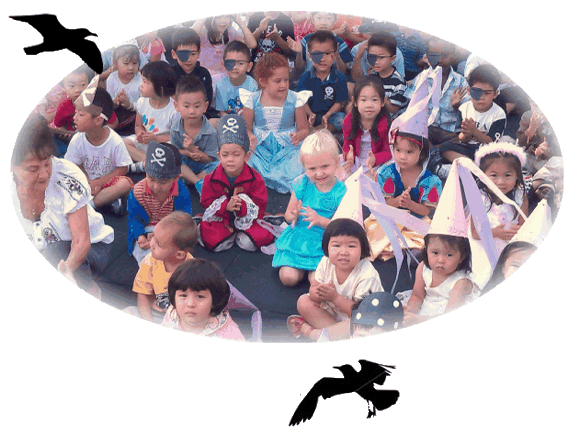 The amazing Tiburon (Sharky) flies high on his bamboo trapeze and does flips and twists into the salty air. The crazy pirate duck, La Patita Loca with coconuts and fruit on her head get's every one to laugh.
But let's not forget to mention Treasure! She is John's trusty dog. Kids giggle and laugh as she surprisingly flies over them with her airplane ears and helicopter tail!
Cannonball finally laughs, and Princess Rachel is set free.
If you desire, children will get a chance to make their own princess and pirate puppets after the show!
This delightful pirate adventure is perfect for both girls and boys and is one not to miss!
Video
Pause Music For Video