The well loved and colorful
La Patita Loca,
with fruit on her head, kicks off the show.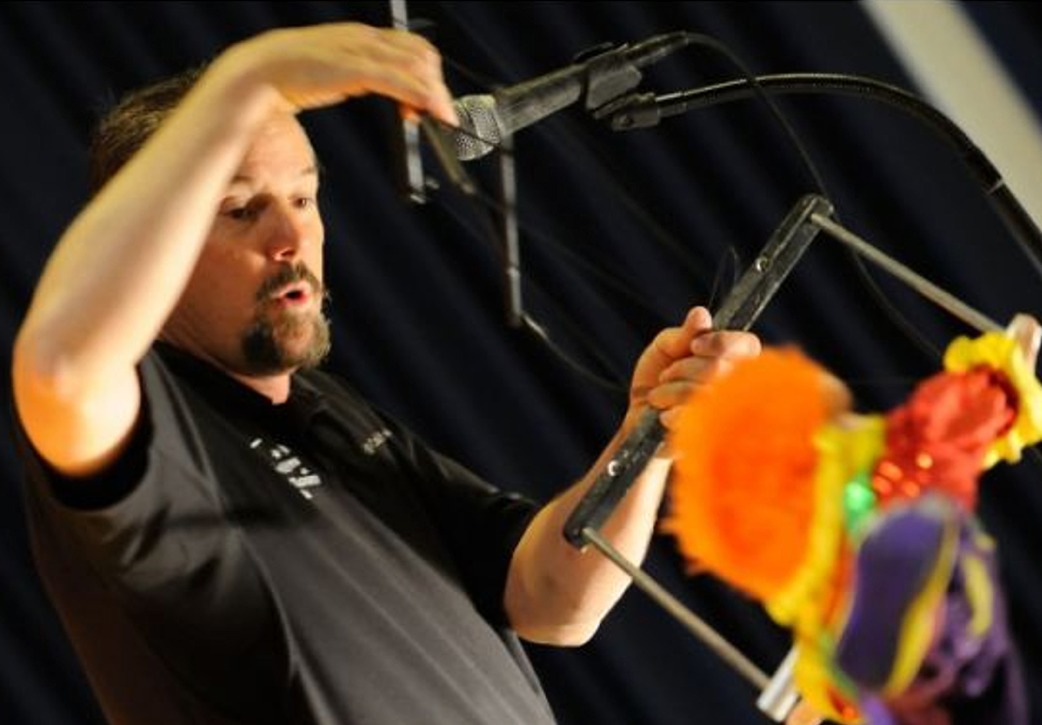 Our big and popular star
Fat Man
makes a grand appearance.
Patty Polar Bear,
a beautiful white Polar Bear shows off her circus talents on her circus ball.
Lucy the Clown (
pictured right)
on her flying trapeze does wonderful tricks of twists and flips.
Little Freddy,
a warm funny freckled boy who wants to be tall just like his big brother, walks around on his stilts.
Pinocchio
, the most famous marionette of all, gets the kids on their feet and teaches a shuffle-step routine. The kids will go wild as
Mr. Bubbles
actually blows bubbles with his bubble wand.